Vacancies
You've seen the products and you like the curve of our croissant.

Have you got what it takes to be a passionate team player and deliver excellent customer experience?
Browse our vacancies and put your next move in motion.
To apply for the below vacancies, email a copy of your CV to recruitment@ddf.co.uk
or visit our total jobs page for all our vacancies https://www.totaljobs.com/jobs/delice-de-france
If considered for an interview, a hiring manager will contact you to arrange this.
My Delice de France Journey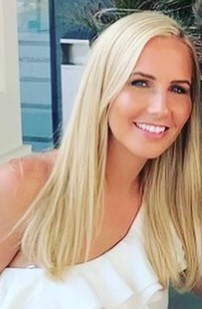 Vicky Preston 
Junior Channel Manager
I've worked at Delice de France for 7 years. Starting as a Territory Sales Executive, moving onto Social Media Executive then progressing into a Channel Executive in Catering, and finally progressing into my current role as a Junior Channel Manager in the Out Of Home Channel, heading up the Hotel sector. My time at Delice De France has come with its challenges, but with determination and the business support my career has gone from strength to strength. There are many reasons why I love working for Delice De France, the One Team love and support from colleagues being a major factor in the enjoyment of my time with the company."
Stephane Fesnoux
Data Governance Manager
"I started work at Delice de France in 1993 for 14 years, then I had an interlude for 8 years working for Boulangerie de France and moved back to DDF in 2013 after the sale of Boulangeries de France to DDF. I had many roles over the years at Delice de France. I started as a Telesales Manager at the time when Delice de France just started to develop Foodservice. Then I moved on to work as a Commercial Analyst, a CRM Support Manager, and today as a Data Governance Manager. My journey at Delice de France has been fast-paced from a start-up company to an established one. I enjoy working with DDF, as the company has a great range of products and constantly changing. Also, you are working with great people & top management is accessible."
Andrew Walker
Commercial Business Partner
"Almost every day there has been something new to learn.  I started out as a Telesales agent back in 2014 when DDF opened their Nuneaton depot, then I followed DDF to Coleshill in 2016, and worked my way up to National Telesales Manager at the end of 2019. In 2023 I embarked on an exciting new chapter, joining the commercial finance team. I have had the pleasure of working with some great people, past and present. Every day there are new challenges and chances to learn. I have always been supported and encouraged by management".
Our Values
At Delice de France every team member has two things in common.......passion for our products and a passion for delivering excellent customer experience. At Delice de France our customer is at the heart of everything we do, so our values and behaviours are built around our customer.
AIM HIGH
Demonstrating the drive to do better, seeking innovative   
 ideas and delivering results.
BEAM WITH PRIDE & LOVE WHAT YOU DO
Communicating effectively &
engaging others.

BUILDING BONDS
   Identifying, understanding & prioritising needs for internal
 & external customers.
COMMIT TO ACTION & OWNERSHIP
Applying a sense of urgency to action whilst maintaining attention to detail.
AIM HIGH
Demonstrating the drive to do better, seeking innovative ideas and delivering results.
EVOLVE
Harnessing the value of a diverse team. Looking for opportunities to develop yourself & others.
INNOVATIVE EXCELLENCE
Demonstrating energy & commitment for innovation. Effective implementation of change.